2017
Ms. Marvel, Vol. 1: No Normal by G. Willow Wilson
This was my first encounter with Kamala Khan and boy did I love what I read! What made her an authentic character were her lifelike issues, including those of being a teenager, a superhero coming into her powers, of trying to find her place in the world, and of being a Muslim American girl. She wanted to eat bacon, for instance, but couldn't because of her religious beliefs. She wanted to be able to just worry about her school, but she couldn't because she was a superhero with a job to do. So far, the series has stayed true to what makes it unique. I hope it does that in the future too.
Read my reviews of other volumes here and here.

Plato and a Platypus Walk Into a Bar: Understanding Philosophy Through Jokes by Thomas Cathcart, Daniel Klein
If there is one subject that I have always found boring, it is philosophy. That remained the case no matter how hard I tried until, i.e., I found this book. Hilarious and light, it walks you through complicated philosophical concepts like you are out for a walk in the park…or a bar!
Complete review here.
2015
Alex + Ada by Jonathan Luna
I hadn't started reading many comics and graphic novels back when I read this series. To my surprise, not only did I like it, but I also connected with the characters. Like most awesome literature, this one is based in a dystopian world. I binged through the whole series before I could pace myself. Hope others will give it a chance too.
2014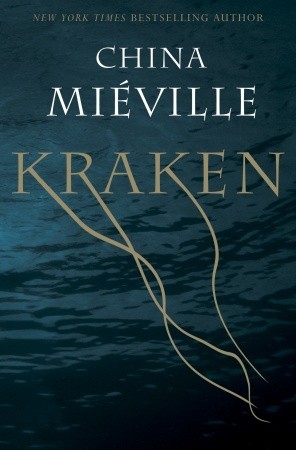 Kraken by China Miéville
It isn't that China Miéville's books are full of action or just really good stories. Well, they might be all that too. But if I remember correctly, this one was a collection of very random situations that somehow came together to give us a conclusion. Yet, I didn't want to put the book down even once. It was that good!

Helens of Troy by Janine MsCaw
** spoiler alert **
What I liked:the book was fun- the ladies (all three of them) were crazy and stubborn but they delivered when the occasion called for it.that there were more secrets to unveil- a sequel would be awesome.
the rest of the characters were as fun to read about- Tom, Ryan, poor Stan, and Jacey.
What I didn't like:
Would have liked a bit more about Jacey's baby- whether the vampire was bluffing and how did he found out about the kid, anyway.
there wasn't any information about how the wraith brothers teamed up with the vampire in the first place.
Really fun read- demon nannies, vampire godsons, exorcizing runaway husbands, berserker football players, and ghost dads; the book has it all- & I would love to meet the grandmother-I'm sure she kicks ass too. She won't be on the Devil's hit list otherwise!

The Girl With All the Gifts by M.R. Carey
** spoiler alert ** 
This is the book to read if you like a little science in your zombie fiction. The author uses a fungal agent as the cause of zombieism. The fungus, ophiocordyceps unilateralis, is real. It infects and zombifies certain ants.
It even has favorites among the same types of ants!
Not only did I love the sciencey bits, I remember starting that book cold. I hadn't read any reviews and as a result, the moment when I realized who the little girl could be was delicious! Read this book, if you don't read any other zombie fiction!
2013
I, Robot by Isaac Asimov
I dunno what I can say about this book that hasn't been said about it already. Asimov wrote a definitive book that all future sci-fi robot-based books are inspired by. What do you say about such work?
More reviews of Asimov books here.
Alif the Unseen by G. Willow Wilson
I don't remember much about this book, except that I really liked it. Some of the scenes read like they were from The Exorcist but with a decidedly Mediterranean flavor. Others were simply Aladdin-ish. In short, the book was a lot of fun.

Gone Girl by Gillian Flynn
Okay, I hate reading popular books at their height of popularity. Dunno why I made an exception for this one, but I am so glad I did! The twist was beautifully done. Ooh, and I loved the movie too.

The Graveyard Book by Neil Gaiman
I don't like everything that I read by Neil Gaiman. But this book is one of my absolute favorites. Whether it was the callousness of the villains who'd harm a baby or the open-heartedness of the people whose hearts had stopped beating, I loved every bit. Weirdly, I found this book to be less dark than Coraline and that one was aimed at kids!
Another review here.
The Hitchhiker's Guide to the Galaxy by Douglas Adams
Funny as heck and quite spontaneous. Most books in this series seem to be following no discernible plot. That becomes a turn off as you continue with the series. But the humor is good in this one and as long as I didn't binge, it made for an enjoyable read. Funnily enough, I have yet to meet someone who liked both the first book and the movie like I did.

1984 by George Orwell
Another classic. I loved how authentic it felt and how dangerously close the real world teeters to becoming Orwellian. For a slim book, it takes some time to finish because it becomes a bit boring at certain times. My favorite parts were about the new dictionary that was being prepared. To a writer, no word is redundant because they all mean different things — even synonyms. Red isn't scarlet and neither is crimson. Reading about words just being unmade hurt the writer in me. But it has only made me appreciate my vocabulary. So, I am really glad that I read this one.
2012
Wastes of Space by Darcy Town
Wow!
This book had me laughing out loud!
The humor kinda reminded me of the book, Agent to the Stars by John Scalzi.
I enjoyed every second I spent reading this book.
I wanted to hit Danny over the head for being so stubborn and getting Theo killed-nope, didn't feel sorry for Keto even once!
I started to feel weird and grossed out when I first started liking the Hunters but they came through in the end.
Rake was..clean Rake was almost too much to take and I kept thinking, Poor Ravail, what have you gotten yourself into!
Ravail came a long way from being a scared kid to a woman who could mouth off to Rake!
The last scenes were hilarious– everybody ended up in space.
Can't wait to read the next book!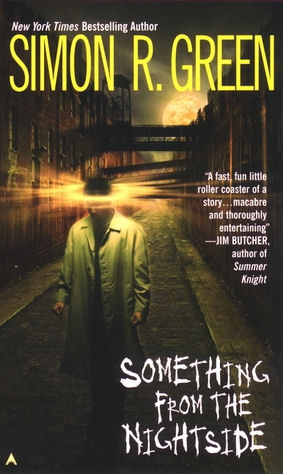 Something from the Nightside by Simon R. Green
I love the Nightside novels now but back when I just started reading it, it reminded me too much of Harry Dresden books. Almost gave up on them too, but thankfully, I developed this craving to read the next one in the series. These days, I prefer the Nightside to Dresdenverse!
Akhet by H.L. Reasby
** spoiler alert ** I received this book from Making Connections for free, in exchange of, an honest review. Get your copy here.
I really enjoyed this book for various reasons:
anything that has to do with mythology always attracts me and the author incorporated Egyptian mythology into this story beautifully.
the action begins with the first page and keeps going!
the story kept me interested throughout and it was the right length.
I liked how Nur/Nicole knew some things instinctively while she had to work to get better at others.
Another thing I liked about this book was that it can be read as a stand alone.
Looking forward to reading the next in the series.
Mr. Penumbra's 24-Hour Bookstore by Robin Sloan
A cute book about books. Read it for a bookish challenge and found out that it is a good book to relax with on a lazy day. I'll just say that it bogged down just a bit before the end. But it picked up its pace again quickly.