So, the series came to an end. I was sorry to say goodbye to the idiots — by which I mean Percy and Grover because Annabeth is too smart. But I am also glad that it ended on the right note. The source of all the trouble on Earth and the reason why the Titans had been able to tap into the demi-gods' insecurity was because the kids' parents refused to acknowledge their existence — or even claim them, in some cases. Percy finds a way to improve matters once he is done saving the world that is. The humor and the daring that only teenagers possess has made all the books in this series really shine. This one wasn't different!

There is a scene where the main baddie, Kronos, gets sat upon:
Stop running, you fools!" Kronos yelled. "Stand and ACKK!" 
That last part was because a panicked Hyperborean giant stumbled backwards and sat on top of him. The lord of time disappeared under a giant blue butt.

And there's this one where Percy dares to sit in his Dad's, Poseidon, chair on Mount Olympus:

The throne rumbled. A wave of gale-force anger slammed into me.
WHO DARES-
The voice stopped abruptly, The anger retreated, which was a good thing, because just those two words had almost blasted my mind to shreds. 
Percy. My father's voice was still angry but more controlled. What-exactly-are you doing on my throne?
"I'm sorry, Father," I said. "I needed to get your attention."
This was a very dangerous thing to do. Even for you. If I hadn't looked before I blasted, you would now be a puddle of seawater. 
Annika hails from an island only inhabited by women. Due to their homosexuality, they hide themselves away from the world and encourage myths to keep people away. When she comes across a scientist who is going to study that island, she must keep him away. Failing to do so and falling in love with him, Annika must minimize the damage and exposure his presence threatens. She left her home to look for her sister, Kalla, who was ousted by the elders when she took the blame for something Annika had done.

I like the relationship between the protagonists because none of them took the other for granted. They proved themselves to each other and worked together as a team when trouble came calling. Could have done without the gazillion sex scenes, but that's just me.

What I didn't like was the final reveal about Kalla's whereabouts after all those years. Annika spent the world looking for her and she had been next door all this time? She claims she was protecting a megalomaniac from exposing their people. Okay, but she couldn't have sent a missive or something to let her family know that she was still alive and well? How believable is that anyway?
Okay, so T'Challa has gone missing and Shuri is left in charge. I wasn't blown away by this one but I still wanna read the next before I decide to give up.
Don't remember much about the myth told in the form of a comic, except that it was beautifully drawn.
This was a beautiful book with a cute message that tells us to be approachable if we want people to communicate with us. It is a guy who is a photographer, is hearing challenged, and has bet his editor that he can go for a certain time without anybody talking to him. A girl begins to show up in every picture he takes though and things begin to change.

I have shared some of my favorite bits from the book below:
Just started reading this series and liked it. I am sure I am meant to read the comics that have come before this one to fully appreciate it. Even without knowing Shadowman's origin story, I wanted to keep reading. So, that's good.

Some scenes:

Hmmm… I came across an article that mentioned the magic in this series was actually a metaphor for girls coming into their own powers. Whether the author intended it to be taken that way or not, I found the book less random when I read with that in mind. Although, whenever the thought slipped my mind, I kept asking why after each scene! There is a certain randomness to it all that I didn't like.

It might be that I was never able to connect with the characters that made me feel this way. The fact is that the protagonists were written to act their age and not as noble versions of themselves. So, they didn't just use their powers for the greater good. They were selfish and materialistic, which is how we are most of the time. They shirked their responsibilities and delayed taking difficult decisions for as long as they could. Again, a very human thing to do.

Or, it could be because the main character was a headstrong girl who didn't want to believe what was right in front of her eyes. We all do that, so why did it bother me so much to read about it?

What I did love were the parts when the MC decided to set things right and gave her stuffy brother a piece of her mind.

To sum up, I didn't like this book because it felt too real. Lol
Another one of my feel-good series. The Southern ladies in these books speak their mind and make their own choices. The series is more PNR than UF, but I don't mind because it makes me laugh.

A quote from the book:
"Zombies eat brains, don't they?"
"I'm a vegetarian."

Oh, and I found a reference to THHGTTG in this one:
"Don't panic and carry a towel."
And several to Lord of the Rings since the male lead gives a ring that the woman he's seeing can use to summon him. Lol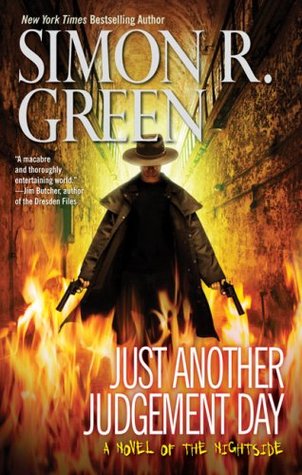 Okay, is it just me or is this a filler book? While it was full of the usual craziness that is a part of this series, I felt that the story hadn't even kicked off when it ended!

Another issue I had with this installment was with the main character's love interest. She is an abuse survivor and the author is building their relationship gradually. The woman finds human contact difficult to bear, and John isn't rushing her or pushing her in any way. I love that! But what I don't like is that aside from this fact and that the woman is a badass — possibly insane too — we still don't know much about her. Maybe develop her character a bit?

Nonetheless, books like these satisfy my craving for when I have recently given up on watching Supernatural for the 100th time. Or when I have finished the season of The Umbrella Academy — even after watching one episode a day to stretch it for as long as I could have — and can't be bothered to find a new show to watch.
The best thing about all the books from this series — the ones that I have read so far — is that they don't take themselves too seriously! They know they are silly and at times, you can even see the characters laughing at themselves or the silliness of the situation they are faced with. These books will make you laugh when you need a light-hearted read.

Another thing I like about these books is that while the male lead might do his best to be all caveman and overprotective, their female counterparts don't let that stop them. In this book, the woman is a slayer and human, unlike the vampires she is hunting. The guy, a vampire, tries to order her away from her slaying, but she is having none of it. In the end, he tries to be there for her when she needs him. Smart guy! 😀
This is the second book in this series that I began while doing Project Frankenstein. One of the quibbles that I complained about while I read the first one remains an issue in this one: Victor is everything bad. He was pals with Hitler and Stalin and such. But what exactly made him this way? It is hinted that when his first creation killed Victor's wife, things started snowballing. But this deeply rooted hate of all things human couldn't have sprung from that source. So far, the reason for Victor's evil nature remains a mystery to me.

Maddison and Conor the two cops that we met in this last book are back in this one. They are funny and are slowly being fleshed out, so they look more human.

Some quotes that I marked while reading:
Like all utopians, he (Victor Frankenstein) preferred obedience to independent thought.
I mean wow, sum up all the dystopian novels in one sentence, why don't ya!

And I learned a few new words: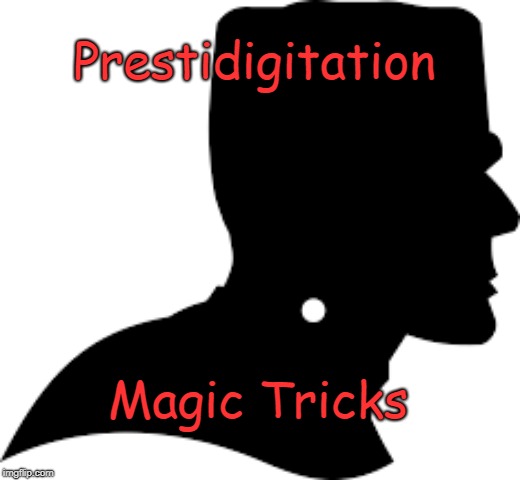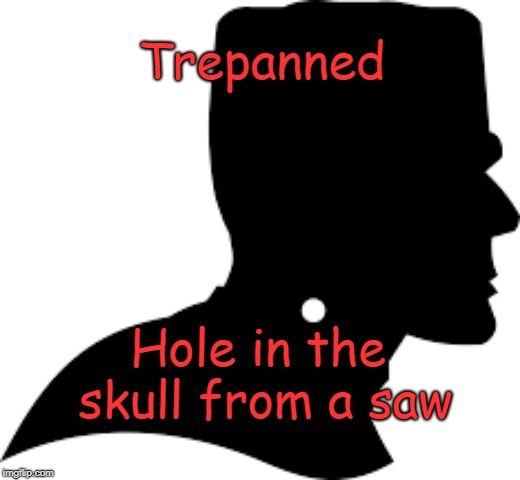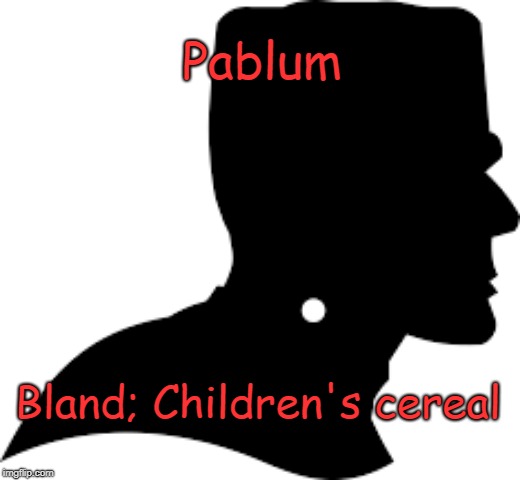 I liked this book more than its predecessor. Yaay!
Another series that I had embroiled myself into came to a conclusion with this book. Here are some things I have loved about them both, i.e., the book and the series:

Elisa is a teenage character who doesn't wait for the action to come to her. She doesn't whine about being misunderstood or why her crush doesn't love her — mostly because he does but that's majorly due to who she is as a person and not because of how pretty she is. Their relationship is one built on mutual trust and respect, which was refreshing to see in a YA novel. She cares about the others and interacts in a positive way with other female characters. She evolves just like a real person would over the course of the trilogy. When she loses what made her special, i.e., the godstone, she realizes it wasn't the jewel but her own strength that made everything possible. Therefore, she keeps on being her awesome self!

Now here is what I didn't like:

The godtsone that Elisa was born with is why she is directly connected to god. It is also why wars are being fought and she remains a target in all three books. Yet the circumstances that led to the stone's falling out were highly anticlimactic and even random. What was that about? Why design a whole series around a concept if it didn't even matter in the end?

Another relatively minor quibble was the reason why her sister treated Elisa like shit all their lives wouldn't stand up to close scrutiny. When viewed in its light, Elisa's forgiveness didn't really make sense either.
As you know, I have already railed about the many issues that I find in the books in this series. But I have to see it to the end, so I keep plodding on. I won't be rehashing those problems because I believe if a reader finds a book problematic, they should just stop reading it. Reading the subsequent books in the same series and then whining about them doesn't make sense.

That's why I will confine my ramblings to this book — or try to. The thing with the protagonist is that she is supposed to be a god whose memories have been wiped. So, she doesn't know how powerful she is or even what powers she has. Okay, sounds logical. What doesn't make sense is that she spent the whole book claiming she is in over her head and not knowing if she could trust her husband — I'll come back to this one later. But as soon as the bad guys arrive, she instinctively knows what to do? Not buy-able at all.

Her husband is Satan's progeny in a very convoluted way. He has been paying child support for a kid that his wife knew nothing about. He is also one of the unholy trinity of demons, which means his wife is unsure how evil is in there in him. He won't tell her where he is hiding their daughter, presumably for their safety. Yet she continues to trust him and his unhealthy obsession for her that he mistakenly calls love. I don't get it!

Finally, and this one will go off-track because it is about the series and not just this book, the author keeps on tacking mystery after mystery and leaving us with cliffhangers. When does it stop and get simpler? Oh, after three more books? Okay, I can work with that.

The humor and Cookie were the real superstars, as usual.
I am supposed to have read the original arc, which should make me hate this one. To many readers who had read it, this one seemed unnecessary to say the least. Luckily, I hadn't and I liked the TV series of the same name. So, I find it okayish.

I'm reading the next volume to see where it all goes. Maybe it will impress me more? I hope so!
When certain series come to an end, they leave their readers unsatisfied or even disappointed. I feared it would be so with this one for several reasons. One, these books are actually a spin-off of the Weather Wardens series. I loved reading about Jo's adventures and constantly going up against foes way bigger than she was and coming out bruised and beaten but a victor. Would I even like someone else playing the main part within the same universe? I hated her at first just as I was meant to. She was cold and inhuman. But good things or rather very bad things happened to her to change that.

Except for her love interest, David, we are taught to fear the Djinns in the prequel series. That brings me to the next reason for my misgivings: the protagonist in this one used to be a Djinn but was punished by the head honcho of Djinns when he turned her into a human before exiling her. But, the author takes three books to humanize the heroine's character. It felt totally practical.

Thirdly, I would again have to say goodbye to the world of Weather Wardens when this series ended. And I did, but I also felt a sense of completion. So, that's good!

About the last book itself, Ms. Caine doesn't play shy when it comes to tragedies changing people forever. One of the main characters in this one was a little kid who was kidnapped and tortured by a power-hungry megalomaniac Djinn. When she is returned to her family, she isn't shown to magically recover from all that has befallen her. She remains on the brink of becoming an unfeeling creature and her family keeps doing their best to bring her back. I liked the authenticity in that.

Finally, the ending was too and they lived happily ever after for me. While I wanted the characters to be happy, I didn't want it to be so perfect. But mostly, the journey was a positive one. Can't wait to see what Ms. Caine does next!
The biggest attraction for me when it comes to listening to this series and not reading it is James Marsters' voice! I loved him as Spike in Buffy and I have never fallen out of it. It seems he IS Harry Dresden and since I am a captive audience while commuting to and from work, why not knock another book out of the TBR. Yeah?

One last thing, Dresden has been called sexist — and rightly so — but I think, the author finally caught on to what his readers have been saying and did something about it. Dresden is slightly more palatable in this one.
I started this one in February, but since it is a 900-pager, I won't be done with it for some time. Also, there is so much going on at any given time in this series that you have to stop and absorb it all. That doesn't detract from the absolute pleasure that many readers derive from reading this series. I love the Malazan Books of the Fallen.
I am not done with this volume either, but I sneak some reading time for it whenever I can. I want to see where the authors take this series next.